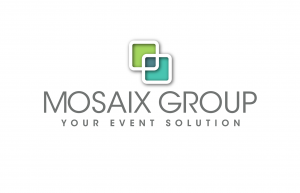 Internship Responsibilities
Thank you for your interest in an internship with the Mosaix Group.
During your internship you will have the opportunity to see many facets of the meeting planning and destination management industry. You will also provide good exposure to a growing small business operation (10 – 15 employees). We are searching for intern support at both of our locations: Asheville (160 Royal Pines Drive, Arden, NC) and Charlotte (1821 Cumberland Ave, Charlotte, NC)
Your internship will involve the following responsibilities:
Assist with general event coordination
Updating and maintaining our CRM system with vendor and client information
Internet research for upcoming events
Assist with proposals whenever possible
Assist in drafting correspondence/proposals for events
Event Staffing – during events you will have the opportunity to be an event staff
Event-related errands as necessary
Assist with marketing efforts, specifically social media: Instagram, Facebook, TikTok, LinkedIn
Phone calls / solicitations for event-related needs / information gathering
Assist the coordinators with the events they are planning
Organize and inventory props and other event-related items in the warehouse
Network and build relationships with vendors in the local event and hospitality industry
And much more!
Day by Day: Things change in the office daily. Each week seems to bring on a different event-related challenge. We will do our best to make sure that you can become involved in many of the duties related to events, so that you have a better understanding of the event industry. Our commitment to you is a well-rounded internship experience. You will learn a great deal!
Schedule: Required in-office days are 9a-5p Mondays and Wednesdays. Upon initial signing, we will do our best to work around your current class / employment schedule. We require a consistent schedule to properly plan your workday each week. This internship is considered a job / career by your College / University and by Mosaix Group. Please adhere to the agreed-upon schedule.
Required hours: These are typically dictated by the College or University which will be giving credits for the internship and vary by credits earned. Please provide all information related to the College / University requirements so that we can ensure that we are in full compliance. We require a minimum of 20 hours per week for a paid internship position.
Attire: The office is casual. Jeans, pants, etc. are appropriate. Cut-offs / revealing attire / overly casual attire is not permitted (use good judgment). During events all staff must wear the required uniform- black pants and a Mosaix group polo. During all meetings with clients or whenever entering a local hotel, staff must wear business casual attire or a suit if appropriate. Presentations and other events may require a business suit or a more formal type of business attire. You do not need to purchase a suit if you do not have one.
Finally – Let's have some fun! Our interns have enjoyed many opportunities for fun and laughter with our event team.
Feel free to take a look at our website mosaixgroup.com to learn more about our company. If interested, please apply here: Intern Application
Please reach out to Angela Pennell (apennell@mosaixgroup.com) with any questions.