Let's Talk Trash!
6 Event Waste Management Tips for Corporate Planners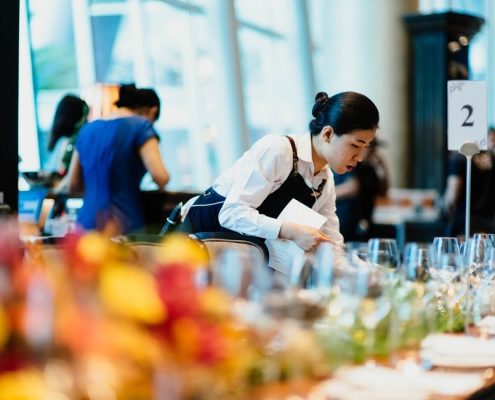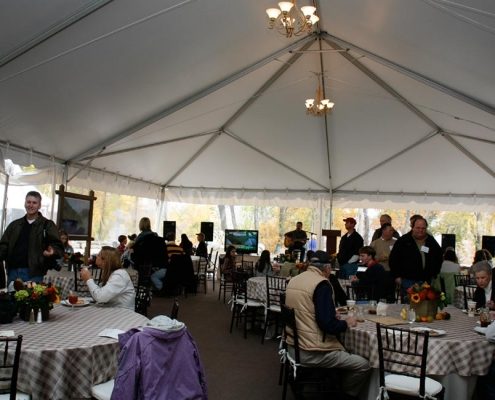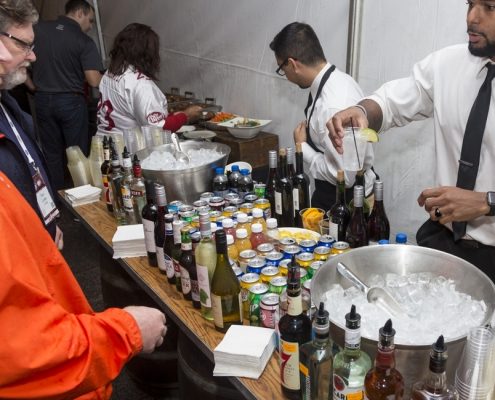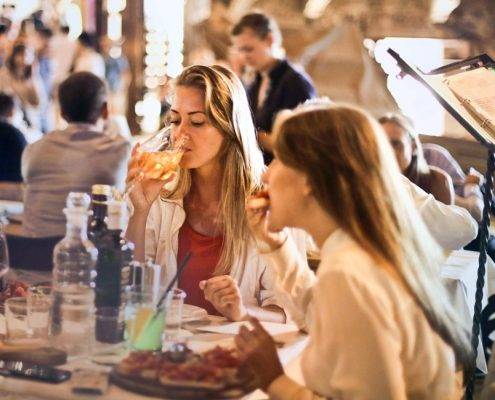 Nothing is more important in the event planning business than making a positive lasting impression. There are some seemingly minor details that, if neglected, can derail the entire guest experience. Trash management is one of these, yet it is often merely an afterthought. At Mosaix Group, we know a few tricks to help corporate event planners avoid trash management issues altogether.
It may seem obvious, but always ask who is handling the trash and how it will be collected and managed. Sometimes the caterer manages it, sometimes the venue, or it could even be the city. It's the planner's responsibility to make sure everyone is on the same page prior to the start of the event. This includes collection of trash during the event itself. Overflowing trash cans create a negative mental image that sticks with guests long after the event is over.
Placement of garbage and recycling containers is key. No one wants to step out of a buffet line with a plate full of food and catch a glimpse of a pile of garbage. When you visit the site, walk the space from every angle as if you have trash to deposit. Is the entire space covered? Double check, never assume.
Recycling receptacles should be placed next to trash cans and have a different opening and clear signage so as not to get confused with trash cans. Make things as simple and easy as possible.
Bar areas should always have a recycling container handy. Then it's easy for bartenders to intercept and deposit the cans and bottles that may otherwise get trashed.
You may find yourself in an area with a group where recycling is not collected. You can often hire the local recycling company to make an extra stop at your location. But find out first if you need to have it all gathered into one place, or if they are able to collect and gather it for you for a fee. Anticipating this situation is crucial, especially when working with eco-conscious clients.
Pretty up that trash! There are several different options for trash can skirts that allow you to make the actual trash cans blend into the event and the décor in the room. Trash can covers and skirts can be found at your local linen rental company.
At Mosaix Group, our corporate planners make recycling and waste reduction a primary goal in all of our events. It may take an extra step to bring recycling services into a venue that normally does not offer it, but most clients jump on board. And make sure you have a trash captain that monitors your trash and recycling collection process during the event to make changes as needed and keep things from getting TRASHY!